The website of LLC "Promtekhreshenie"
Note No.36 28th November, 2016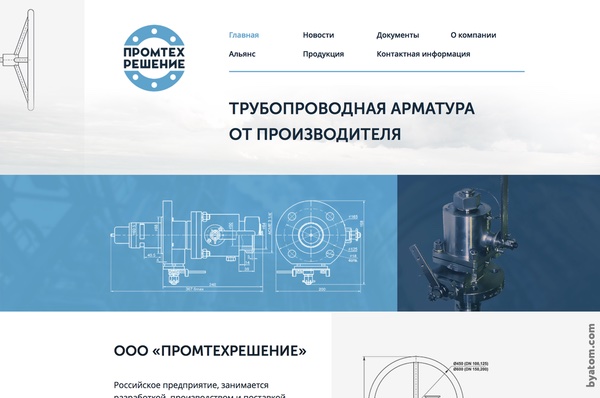 Despite the disruptions, the company acquired its internet-face.
The company produces and sells pipe fittings. It differs from similar with own design solutions and allowing the Russian production only: from raw material to the assembly.
LLC "Promtekhreshenie" is the official representative and partner of the CJSC "Splav-M". This partnership is an interweaving of fifteen years experience with new technological solutions. A curious symbiosis is reflected in the design of the site, unusual for companies of this kind.
We wish the company success and a bold new achievements!