Dualism
Note No.17 15th July, 2015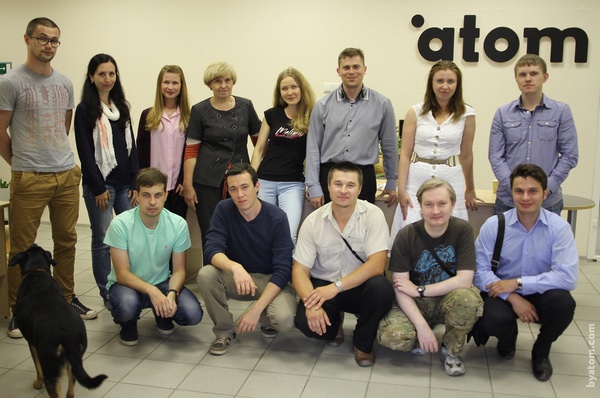 Internal vicissitudes.
Each person is unique. The Atom, as a society in miniature, composed of diverse people. This diversity of views makes the work in our group interesting.
In November last year our team complements Alexandra, offering the experience and energy.
Having occupied the position of a specialist in working with clients, Alexandra, in fact, became the face and voice of Atom-Plastic and then Kokui. We tried a variety of innovations, including a three-month remote work and the establishment of foreign business relations during the joint work. In addition to solving current and strategic issues, Alexandra proved an interesting conversationalist and took an active part in the informal life of the company.
Today we terminated the employment contract. It's a pity to lose such an employee and colleague, but the reason — the next step to dream, to move to the Netherlands — and her perseverance worthy of respect. That's why it's difficult and joyful at the same time.
Sasha, thank you for seven months of joint work, the experience and the energy you shared at the office! Good luck and strength to achieve your goals!
Anyway, we do not say goodbye. We plan to probe the Dutch market — the product is already cooking — so we'll get along just fine =)
P.S. Departure became a suitable opportunity to taste the wonderful homemade pizza.